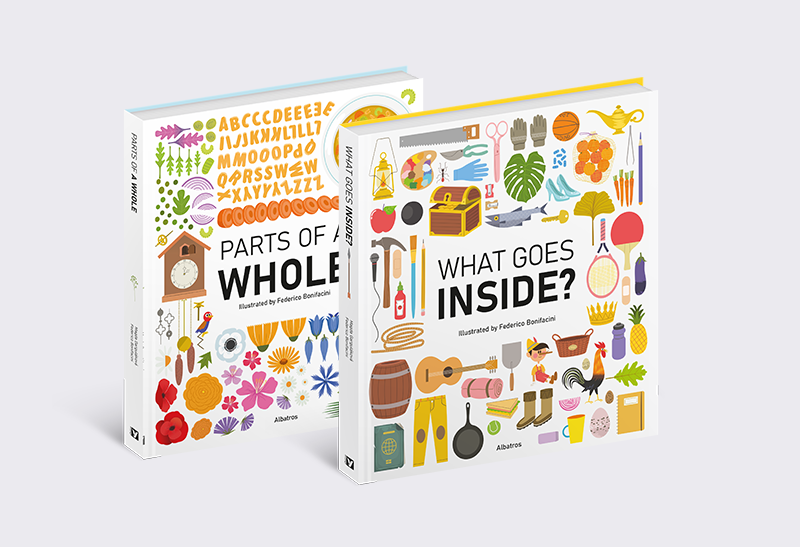 2 books | categories: 2022 Spring, 3 - 6 Pre-schoolers
The Neatly Organized Things series offers its readers a combination of visually striking pages and non-fiction elements.
Each spread is full of bright, modern graphic illustrations that encourage children to learn new words and thus name things connected to a specific place or an item (such as a washing machine, a caravan, a pirate ship, a pastry shop or a plate of alphabet soup). Thanks to their clear, yet bold layout, these books will entertain children for hours. They can try guessing what's hiding inside or enjoy the search-and-find aspect and try to find the individual items in the full-page illustration.