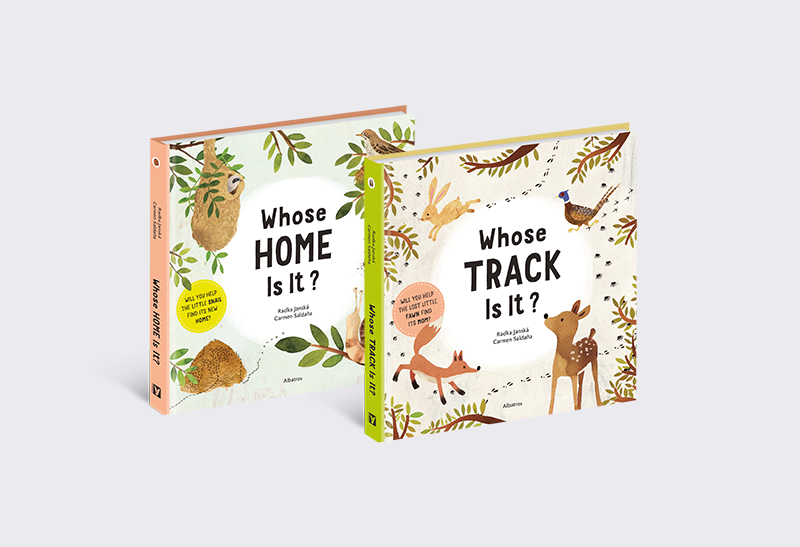 2 books | categories: 3 - 6 Pre-schoolers
Can you tell by the tracks which animal has just passed this way? And can you work out which house is whose? With the books of the Tracks and Home series, inquisitive young readers will learn lots of interesting things about the animal kingdom.
The animals are waiting under the flaps with all kinds of new information, which, together with the tender, timeless illustrations, will carry animal-loving readers away to the natural world.