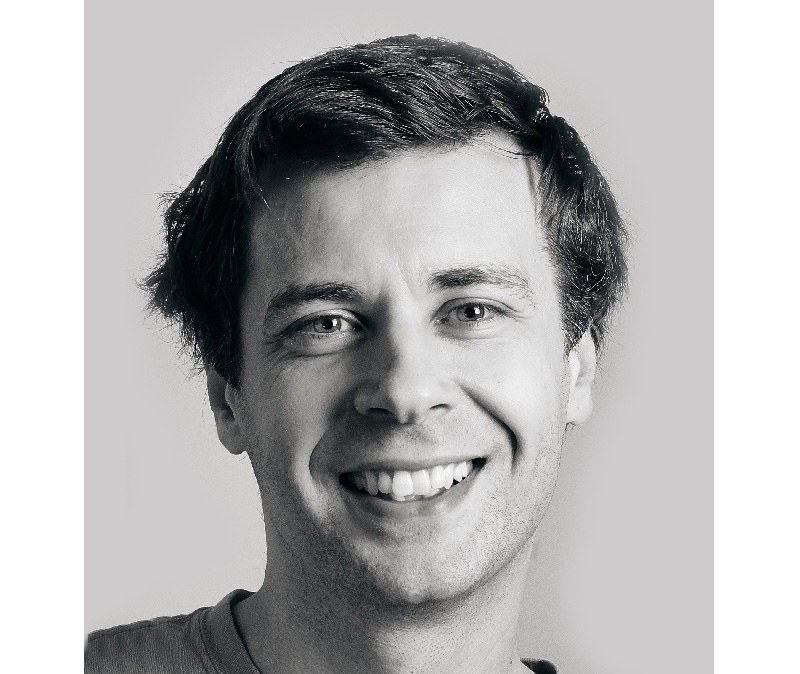 Tomáš Kopecký was born in Mladá Boleslav on 11 June 1982. Having graduated from a secondary technical school and failed to get into a tertiary school for the visual arts, he worked in Prague as a pixel artist for mobile games.
In 2019 he illustrated his first books, The Insect Hotel/ Hmyzí hotel and Emma's Christmas Diary/ Emin vánoční deník. Other works with his illustrations include Rose, Hannah and the Secret Life of the Forest/ Róza, Háňa a tajný život lesa, Miro the Badger Looks for a New Home/ Jezevec Míra hledá nový domov, Pip the Guinea Pig & Co. – Friends to the End/ Morčák Pip a spol.- Kamarádi až za hrob, and An Advent Notebook for Kids/ Adventní zápisník pro děti. His first road-trip comics Absolute Madness: Anna on the Road from Anxiety/ Naprostá šílenost – Anna na cestě z úzkosti, on which he worked with his wife, will be published in October 2021.
Tomáš Kopecký is father to two daughters, Ema (b. 2009) and Zora (b. 2012). He has a wife called Tereza (b. 1984) and a dog called Karlík (b. 2014). Tomáš and his family live in a village near the city of his birth. He is currently working on another volume of his comics.
In his spare time he enjoys the countryside, MTB, skateboarding, board games and other games, and – above all – his family.
Books by Tomáš Kopecký