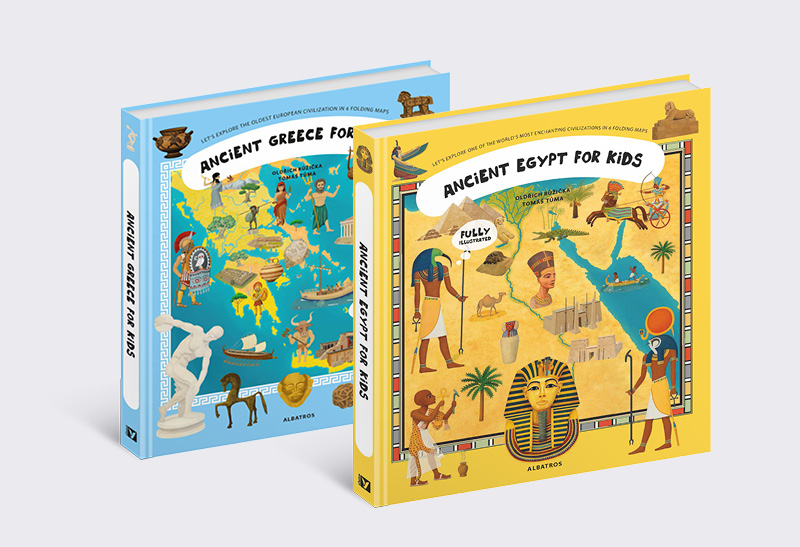 2 books | categories: 2022 Fall
Famous ancient civilizations depicted in a novelty format like never before!
Unfold the Past series will take you back in time. To ancient civilizations—Egypt and Greece. Thanks to big folding maps, readers will understand all facts and surmises more complexly and in context. Both civilizations give us reasons for admiration and amazement: they gave us unbelievable buildings—pyramids, stone temples, or decorated tombs, democracy, endless knowledge of mathematics, philosophy or anatomy. Let's travel a few thousand years into the past and take a look at how the Ancient Greeks and Egyptians lived, worked, fought, or created art.